Family
Nick
Hunnings
Creator/Executive Producer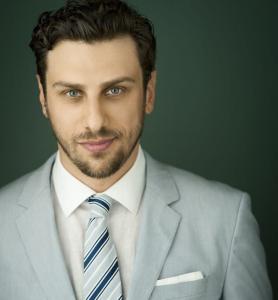 Nick is a local actor, writer and producer. He has had recurring roles on Bates Motel, The 100, Rogue, and Chris Haddock's The Romeo Section along with appearances on shows like Supernatural, When Calls the Heart, Once Upon a Time, and Smallville. After training at Simon Fraser University's BFA program Nick appeared on stages around town including The Arts Club Theatre's production of Anne Frank. He went on to found East Van Entertainment Inc., where he co-created the company's debut series The Drive, which took home numerous awards including the Leo Award for Best Web Series. Nick also plays Leo on The Drive, a long-time bartender who has just discovered he has a son.

Lindsay
Drummond
Creator/Executive Producer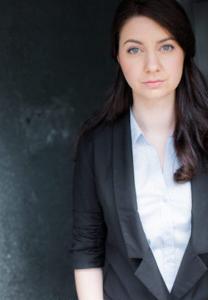 A co-founder of East Van Entertainment and co-writer of The Drive, Lindsay is a Vancouver based actress and producer who works in theatre, film & television. She is also co-founder and co-artistic director of the Jessie Richardson Award nominated, TigerMilk Collective. She is a graduate of SFU's School for Contemporary Arts Theatre program. Some of her most recent television credits include Fox's Fringe and TLC's Diagnose Me. Lindsay was nominated for a Leo Award for Best Actress in a Web Series for her work on The Drive. Lindsay plays Aubrey on The Drive, an installation artist who is planning her next showcase.

Kirsten
Slenning
Executive Producer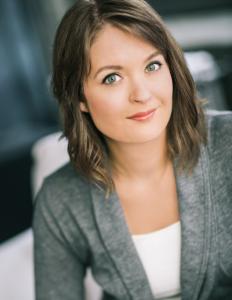 Kirsten is a theatre artist, actor and producer. After completing her BFA at Simon Fraser University, Kirsten went on to co-found the independent theatre company, TigerMilk Collective. Kirsten co-wrote The Drive and has performed in independent film, television, commercials and voice-over and played the lead in the award-winning short film Small Currents (Director Carolyn Combs). She's very excited for the second season of The Drive where she plays the character of Emily, an actor grappling with an unspoken trauma.
Kryssta Mills
Executive Producer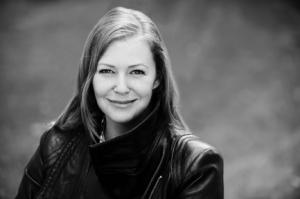 Kryssta's Producing credits include the feature films The Tracey Fragments (Director Bruce McDonald), the indie feature Sheltered Life, and the sex comedy Year of the Carnivore by Writer / Director Sook-Yin Lee. She has recently returned to her hometown of Vancouver from Toronto where she spent five years in creative development on several television series, and as TV programs manager for the esteemed Canadian Film Centre.
Stuart
Gillies
Director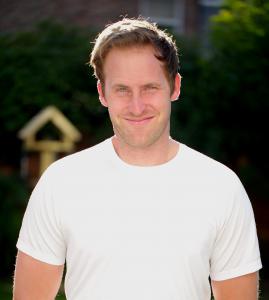 Stuart Gillies was raised in Glastonbury, Somerset, England. After attending film school in Manchester, Stuart began his career as a camera operator in England before moving to Vancouver in 2008. Stuart won Best Director at the Vancouver Web Fest for Season 1 of The Drive and is excited to be returning for a second season. He's directed several short films and music videos including a promo video for revered poet Shane Koyczan's Heaven or Whatever. He also created a documentary chronicling Koyczan titled, Shut Up and Say Something featured at VIFF 2017. His commercial career has allowed Stuart to work across all corners of the globe for some of the largest brands in the world. He now calls Vancouver home.
Graem
Beddoes
Creator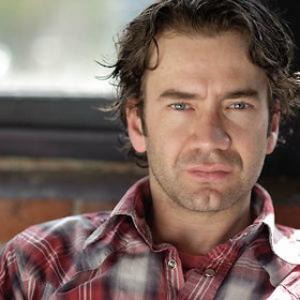 Graem Beddoes was born and raised in the small town of Bentley, Alberta. Skiing since the age of 3, he won a gold and silver medal in Freestyle skiing events at the Alberta winter games in 1994. He spent 1997 traveling throughout North America and Europe performing a 2 hour musical production. Graem also appeared as Edward Foster in the premier run of the play "In the Eyes of God." A strong supporter of the independent scene, he has earned roles in numerous independent projects. Graem is dedicated to constantly improving his craft, and enjoys studying at the prestigious Lyric School of Acting in Vancouver.
John
Bolton
Consultant To Producers S2/Executive Producer S1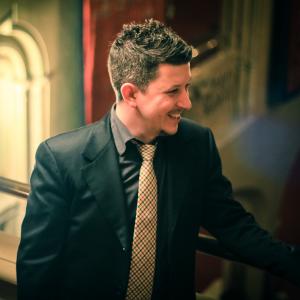 JOHN BOLTON is an award-winning filmmaker from Vancouver, Canada preoccupied with revelation, consolation and transcendence, sometimes even in that order. As passionate about making smaller films as he is about making larger movies, and as comfortable working with actors as he is working with artists and musicians, John produces, writes and directs dramas, documentaries, performing arts pieces and the occasional disaster film through his production company OPUS 59 FILMS.
Magali
Gillon-Krizaj
Producer S1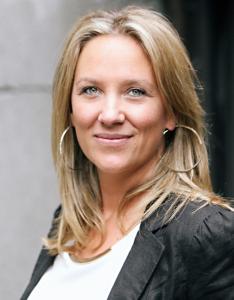 Since 2011, Magali Gillon-Krizaj produced French and English short films, a web series called The Drive which won "Best web series" at the Leo Awards in 2016, a mini-series of 1h-documentaries (a total of 2 seasons of 3 episodes) called Terres d'Exploration, which is now nominated in the category: "Best documentary series in Nature, Science and Environment" at Les Prix Gémeaux 2017. This year as well, she produced her first feature film, The Cannon with the support of Telefilm Canada (Micro-budget production program.)

In between projects, she enjoyed working on American features such as: the Rise of the Planet of the Apes, Fifty Shades of Grey, Alpha as well as TV shows such as: Intruders, Fairly Legal and Cult, as a producer/director's assistant. She has also been involved as a festival programmer at the VSFF (2014-2015) and a juror for VIFF, NSI and the Leo Awards for the long format documentaries and short film categories (2014-2017).
Kim Barsanti
Associate Producer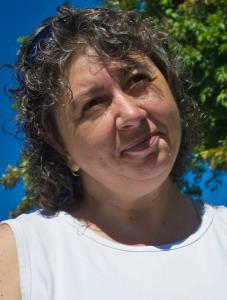 After graduating with a degree in theatre, Kim started her career as a Stage Manager in theatre and dance. Twenty years ago she transitioned quite naturally to become a Talent Agent. After working with other Vancouver agencies, Kim created and successfully ran Muse Artist Management Inc for 11 years. In 2014, she merged Muse with Lucas Talent where she continues to work as a Senior Agent and Manager. Kim lives in Roberts Creek on the Sunshine Coast with her bulldogs Maggie and Buddy. As a sober dyke who lived on The Drive for many years, she is grateful for the opportunity to basically portray herself as Edna (aka Eddie). Kim is very proud to be a part of the wonderful creative family of The Drive!