Family
Nick
Hunnings
Executive Producer/Creator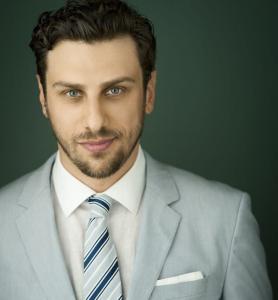 Nick is a local actor, director and producer. He has had recurring roles on The 100, Bates Motel and the new show The Romeo Section, he's also appeared on shows like Cult, Supernatural, Once Upon a Time, Fairly Legal, Smallville, and Psych. After training at Simon Fraser University's BFA program Nick appeared on stages around town including The Arts Club Theatre's production of Anne Frank. He made his directorial debut at The Havana Theatre with the play Looking for Bill. He has gone on to co-found East Van Entertainment, where he has co-written the first season of The Drive VOD series; he also plays Leo on The Drive, a long-time bartender at the Libra Room.

Lindsay
Drummond
Executive Producer/Creator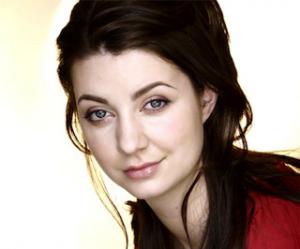 A co-founder of East Van Entertainment, Lindsay is a Vancouver based actress, producer and artistic director who works in theatre, film & television. After graduating from SFU with her BFA from the Contemporary Arts Theatre program she became co-founder and co-artistic director of the Jessie Richardson Award nominated, TigerMilk Collective. Some of Lindsay's most memorable stage credits include Vancouver Playhouse's development workshop of "Children of God", Rumble Production's/ TigerMilk Collective's "The Party" at Hive 3 Olympiad event & recently Jessie Richardson nominated TigerMilk Collective's "Greenland" directed by Kathy Duborg. Some of her most recent television credits include Fox's "Fringe", TLC's "Untold Stories of the ER" and Discovery Life "Diagonse Me". She recently just finished shooting the Telus Optik's "video on demand series "The Drive".

Kirsten
Slenning
Executive Producer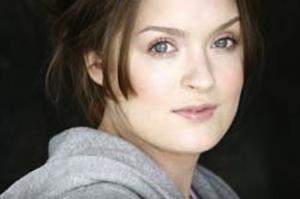 Kirsten is a theatre artist, actor and producer. After completing her BFA at Simon Fraser University, Slenning went on to co-found the independent theatre company, TigerMilk Collective. She also cowrote their original production Stupid Little Girls and wrote the script and performed for their first short video, Save Our Parkade. Slenning co-wrote The Drive and has performed in independent film, television, commercials and voice- over and played the lead in the award-winning short film Small Currents directed by Carolyn Combs. She's very excited for the launch of The Drive where she plays the character of Emily, an LA-bound actor.
Graem
Beddoes
Creator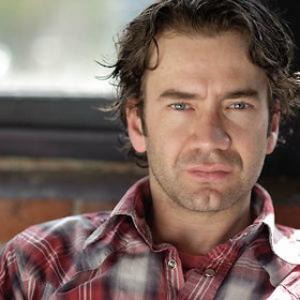 Graem Beddoes was born and raised in the small town of Bentley, Alberta. Skiing since the age of 3, he won a gold and silver medal in Freestyle skiing events at the Alberta winter games in 1994. He spent 1997 traveling throughout North America and Europe performing a 2 hour musical production. Graem also appeared as Edward Foster in the premier run of the play "In the Eyes of God." A strong supporter of the independent scene, he has earned roles in numerous independent projects. Graem is dedicated to constantly improving his craft, and enjoys studying at the prestigious Lyric School of Acting in Vancouver.
John
Bolton
Executive Producer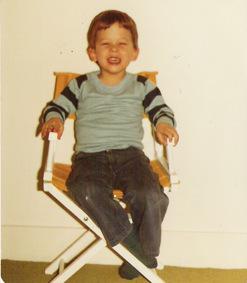 John Bolton is an award-winning filmmaker from Vancouver, Canada preoccupied with revelation, reckoning, consolation and transcendence, sometimes even in that order. As comfortable collaborating with classical musicians and athletes as he is directing casts and crews, he produces, writes and directs performing arts pieces, literary adaptations, sports films and the occasional disaster flick through his own production company, Opus 59 Films. He is also an associate producer at Sepia Films.
Magali
Gillon-Krizaj
Producer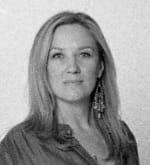 Magali is an up and coming producer in Vancouver. She has over 12 years of experience in the film & television industry. For the past 2 years, she's been producing shorts, music videos, documentaries and series under her own company, Reign Films. She's also been involved as a programmer & juror for short films festivals such as VIFF, VSFF and the Leo Awards.
Stuart
Gillies
Director
Stuart Gillies was raised in Glastonbury, Somerset, England. After attending film school in Manchester, Stuart began his career as a camera operator in England before moving to Vancouver in 2008 for a year out of the industry. After one year in Vancouver Stuart returned to England to begin his career as a director, creating brand content for commercials. He's directed several short films and music videos including a promo video for revered poet Shane Koyczan's Heaven or Whatever. His career has allowed Stuart to work across all corners of the globe on a large amount of diverse projects, before finally settling back in Vancouver in 2014.